Conveyor system for roll containers
Dennree GmbH, D-Töpen
The Dennree GmbH delivers natural food products to more than 1'800 customers in Germany, Austria and Luxembourg. These achievements require a high degree of logistics and precision to deliver the products to the customers just-in-time. From the central storage in Töpen the ordered goods are distributed to 9 subsidiaries in Germany and Austria.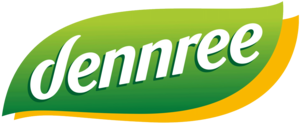 Anforderungen
Ordered today, delivered tomorrow - for this an ultramodern logistics system is at Dennree's disposal. The goods arrive fast and fresh at the customer's destination. In order to win an overview of the incoming and outgoing roll containers, the Gilgen Logistics was assigned for the supply of a roll container conveyor system inclusive a temporary buffer.
Logistiklösung
For a perfect overview in the logistics center - the roll containers are delivered to the commissioning and distribution process just in time.
Infeed station with lift station and connection to the roll container elevator
Input / Output station at the roll container elevator
Trace connection between the roll container elevator and the temporary buffer
Roll container buffer with shuttle car
Trace connection with a lift station between the roll container buffer and the output station