Modernisation high-bay storage system
AFP Küchen AG, CH-Arbon
The origin of the AFG Arbonia-Forster-Holder AG, headquartered in Arbon, is almost 150 years old. The group is active worldwide with over 40 distribution companies as well as offices and partners in more than 70 countries. AFG employs a total workforce of around 6'000. On 1st January 2012 the three brands Forster, Piatti und Warendorf have closed together to the new brand AFP Küchen AG.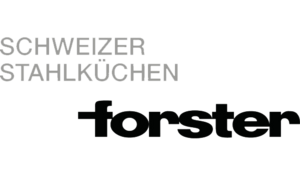 Requirements
In 1955, Gilgen delivered the high-bay warehouse with 4 stacker cranes including the appropriate conveying system to the production cite in Arbon. To obtain the maximum availability of the system, the plant was supervised by the professional customer service of Gilgen.
During 2010, the requirements for the functionality and the reliability of the systems couldn't keep pace with new requirements of AFP. Gilgen was commissioned for the modernisation and retrofit of the high-bay warehouse.
Logistics solution
For the stacker cranes completely new cabinets were provided. The Siemens Simatic PLC Series S5 has been replaced by the latest generation of S7 series. The operation and visualisation had been realized with touch panels, which provides comfort and functional adaptation to the current requirements.
The implemented Siemens S7-PLC were equipped with a profibus-master and coupled with the individual segments. Thus, it was possible to obtain at the interfaces the respective data of the control. By reducing the frequency of errors, the operational reliability could be increased up to 98% availability.