Conveyor system for trays ans cardboards
ALSO Schweiz AG, CH-Emmen
ALSO is one of the leading wholesale and logistic companies for the information technology and consumer electronics in Europe. In Switzerland ALSO is the leader for the distribution of their products. ALSO co-operates with well-known manufacturers for hard and software. Additional ALSO offers a wide pallet of IT-consumables.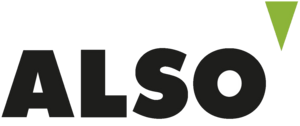 Requirements
With the new logistic center the total logistic platform grew on a surface of +20% on 53'000 m2. Totally this are over 44'000 storage places (shelves or pallets). ALSO dispatch more than 8'000 tons as unit loads and 5'000 tons by packet dispatch.
Logistics solution
All levels (Basement / Ground floor / 1st floor / 2nd floor) are connected by an automatic conveyor system. The trays and cardboards are placed onto the conveyor system in the commissioning area situated in the basement. Over elevators and C-conveyors the trays are transported to the 1st floor and 2nd floor and are conveyed via belt conveyors (under the ceiling) to the dispatch area / dynamic buffer / dispatch inspection / commissioning.
Short cycle times, a high productivity by intelligent planning of the material flow with specific combination and distribution of the delivery orders are some examples regarding the requirements for the dynamic flow of goods.