Automatic high bay storage system
Roche Diagnostics GmbH, D-Mannheim
The long-term strategic vision of Roche Diagnostics, situated in D-Mannheim, contains a integral aspect of the health care. They stand for investigations, marketing and service for products and solutions, not only for medical laboratories of physicians and patients, but also for the development and industry.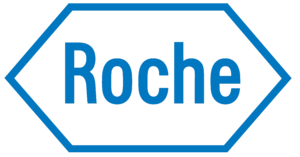 Requirements
On the 460'000 square meter large area of Roche with its 227 buildings the production, the storage and packing area were, due to the grown structures, separated in three different buildings. They did not correspond any longer to the requirements of a modern packing enterprise. With a new building, for which Gilgen Logistics was assigned, the improvement of the GMP standard should be obtained and be reacted also to continuous growth and supplemented the capacities.
Logistics solution
An extensive pallet conveyor system (Picking area and floor connections) represents the optimal material flow of the incoming goods over the picking zone to the goods issue. A fully automatic high bay storage system is equipped with three stacker cranes. The stackers, 33 m high, are particularly constructed for the achievement needed by Roche Diagnostics. One the stacker crane serves a cooling lane for heat-sensitive products.