Conveyor and sorting system for media and books
University Library D-Potsdam-Golm
Founded in 1991, the University of Potsdam is situated within a unique scientific landscape. The founding concept was structured to promote close co-operation with the neighbouring non-university research organisations.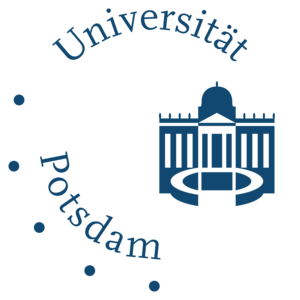 Requirements
2011 should see the completion of the first entirely new library building in the university's history in the form of an information and communications centre on the Golm campus. Until this point, the University of Potsdam had renovated existing buildings for use as library facilities. The modern functional building under construction will have 6,800 square metres of main usable area and space for 860,000 volumes. It will include exhibition facilities, individual and group work rooms, ample reading areas and rare volume and multimedia sections.
Logistics solution
An automatic book conveying and sorting system from Gilgen Logistics AG will be deployed to accelerate the logistical processes in the multimedia library. This advanced book conveying system will be a key element in the combined library, book return and book sorting system.
The book conveying system consists of an automatic container conveying system with two lifts, two hoist units and an automatic book sorter which is connected to the transport system. The ground floor has two automatic return terminals installed. Once Initial processing is complete, the individual media are fed to the book sorter and placed into transport containers according to their destination. They are then routed fully automatically to the different library departments.
All of our systems ensure gentle treatment of the books and minimal noise exposure for employees and users.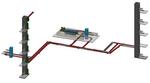 Aufzug Ost
Mediensorter mit 10 Zielen
Aufzug West
Medienrückgabe
Leerbehälterspeicher