Conveyor system for books and media
University Library D-Freiburg i.B.
With its catalogue of more than 3.5 million volumes, the Freiburg University Library is one of the largest scientific libraries in Germany. Open 24 hours a day, 7 days a week, it operates an infrastructure for comprehensive literature and media provision throughout the entire university.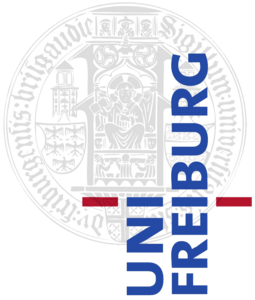 Requirements
Since 2009 an extensive refurbishment and modernisation program has been under way at the Freiburg University Library, scheduled for completion by autumn 2015. As a result, the University Library has been split among a number of auxiliary buildings. In 2015, the library will return to the main building once again. With over 1,700 workspaces, 24/7 operation and a modern self-service system, the library will be perfectly suited to the demands of 21st century scientific work.
Logistics solution
Gilgen Logistics was tasked with supplying the automated book transport system. The conveying system links the storage areas with the check-out, book return and mail room. In total, the book conveying system incorporates two independent lifts over 9 floors. A book sorting system with 4 book return machines is linked to it. The container conveying system supplies the sorter with empty transport containers or conveys the filled transport containers to the main lifts.