Tray conveying system combined with compact storage system
University Hospital, Biopsy, CH-Zürich
At the University Hospital around 160'000 patients are treated ambulatory per year. 6'100 employees work there. With 42 clinics and institutes, the Hospital contributes to the healthcare of the population of Zurich.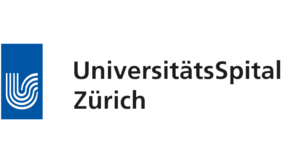 Anforderungen
In connection with the rebuilding of the pathology building, the acquisition for an automatic tray storage system was decided. Approx. 500`000 slides per year are sorted by hand and/or are searched out for new evaluation. An automatic storage system should take over these works.
Logistiklösung
An automatic compact tray storage system for slides was put into operation in 1994. The compact storage system differs from usual container storage system. The stacker cranes operates on the left and right side of the shelve. Four shelves with eight trays are stored on ten levels. As a result of this option, the space is used optimally.
A special plastic shelf is used as a storage unit. On this shelf, there is place for two trays. On the total 2'020 shelves there can be stored 4'040 trays. The total storage capacity is for around 6 million laboratory preparations.
The automatic storage and transport system provides improved diagnostic performance in collaboration with the computer system of the pathology.