Automated book transport system
Duchess Anna Amalia Library, D-Weimar
The Duchess Anna Amalia Library is a publicly accessible library for literary and cultural history. The stock of books amounts up to almost 900'000 volumes. With the Rococo Room, which was constructed by Duchess Anna Amalia in 1766, the more than 300-year-old library possesses one of the most impressive library rooms in Germany.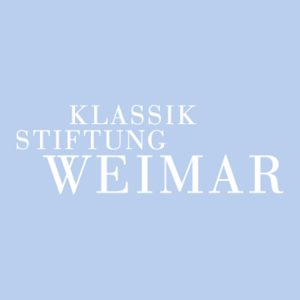 Anforderungen
For some considerable time, there have been serious capacity problems in the building, which has seen little expansion since the mid-19th century. Only 20 % of the total collection can currently be housed in the main building. The majority of the books are distributed in overflow stores throughout the city.
More than 100'000 books are transported to and fro by car every year. Renovation has therefore become both essential and urgent; on the one hand to conserve the building, and on the other to bring it up to the high level expected of a modern library.
Logistiklösung
A book and media conveyor system deals with the transport of the books from the stores to the main building and the extension. The containers are conveyed to the appropriate areas on a 200-meter track. The floors are linked by lifts and storey lifts, equipped with state-of-the-art fire protection engineering.