Mobile stage serves as an orchestra pit and stage expansion
Congress Center, CH-Lugano
The elegant and modern congress center in Lugano is centrally located and is, with the latest technical equipment, an ideal place for events of all kinds.
A concert hall with its 1'130 semi-circular seating areas and a fixed and mobile stage, halls with modifiable walls, a banquet hall for 850 people and an extensive exhibition space offer an ideal solution for meetings, seminars, congresses, exhibitions and performances.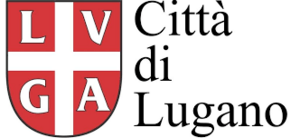 Anforderungen
Gilgen Logistics AG was commissioned by Città di Lugano to supply a mobile pre-stage.
The design phases including the construction project were carried out in collaboration with Ing. Raffaele Bornatico www.nitech-eng.com.
Logistiklösung
The movable pre-stage, which also serves as an orchestra pit and stage expansion, has a size of 12x4 m and can be raised up to 4,100 mm quickly and uncomplicated.
The platform has a load capacity of 22'500 kg (static) and 11'250 kg (dynamic) and meets the latest safety requirements. Great importance was attached to the noise-optimized drives in order to keep the noise emission as low as possible.