Media conveying system and book sorter
Central Library "Heinrich-von-Kleist-Forum", D-Hamm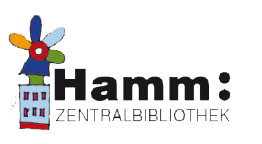 Requirements
The new central library premises are inviting and feature ample natural light. Covering an area of around 4,400 square meters, the library is distinguished by a pleasant atmosphere for working, browsing or simply relaxing. In the new Heinrich von Kleist Forum, the collection is to be expanded from 190,000 to 200,000 items. Gilgen Logistics supplied the book and media conveyor system with the container lift.
Logistics solution
The container lift connects the five floors of the new library building. Individual items are placed on a low-noise conveyor belt at any of four return points on level 0 (including one return point outside the building for 24-hour access). The conveyor belt passes the items on to the high-capacity platform conveyor. This conveyor transports up to 1,500 items per hour to floor -1 where they are transferred to the sorter conveyor feed line.
The modular book sorting system with six sorting locations is directly connected to the lift and the platform conveyor. The book sorter identifies items based on their RFID labels and processes them for automatic sorting. Via an interface, the library software calculates the sorting destination, i.e. the appropriate floor, and
conveys this information to the container conveyor system.
Once a given Transport container is full, it is automatically routed to the container lift for distribution to the
building's different floors. An empty container is immediately provided at the free location in the book sorter.
The new building with its updated technology has made the Hamm central library a true centre of lifelong learning as well as a welcome home for book lovers.