Modernisation of the tray conveying system
Cantonal Hospital, CH-Liestal
The Medical Department is responsible for the diagnosis and treatment of patients with diseases of the internal organs. It is a clinic for primary care for a catchment area of approximately 120'000 inhabitants.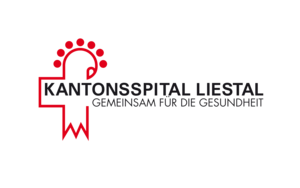 Anforderungen
In 2002, the cantonal hospital in Liestal was rebuilt and expanded. A tray conveyor system should take the fully automatic transport between the different buildings and floors of the hospital.
In the future ambulatory treatments will increase. In order to satisfy this trend and to survive in the market the Cantonal Hospital Liestal expanded new space for ambulatories in 2011.
Logistiklösung
The tray conveying system mecom® serves to distribute an extensive range of items such as pharmaceutical products, laboratory samples, sterile goods, post, office materials, housekeeping materials, files, short reports, etc.
Gilgen Logistics was assigned with the delivery of a lift including loading and unloading stations, the corresponding conveying system in the connecting tunnel as well the fire protection and visualisation / PLC.