Conveyor system for roll containers and pallets - Combi-System
arvato, D-Garbsen and D-Lehrte
The company arvato covers the entire market for fashion e-commerce solutions in North America and Europe. In Europe, arvato is the leading outsourcing pioneer in fashion e-commerce with more than ten years of experience. arvato maintains integral structures for high-performance operation of online shops with optimised delivery times and sophisticated customer service and transaction procedures.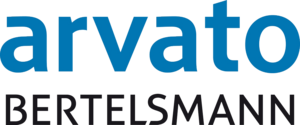 Requirements
For easier handling of the order picking trolleys, arvato planned an automatic inter-floor connection (conveying technology towers) in the new building in D-Lehrte. It was simultaneously necessary to transport pallets using the same technology among the different Levels.
Logistics solution
To meet this requirement, Gilgen Logistics developed a suitable solution in co-operation with arvato. We subsequently received the order to supply the roll container and pallet conveying system.
The lift systems are designed to transport the roll containers and pallets. They are delivered manually to the conveying system. Then, the transported material is accepted automatically by the transport system and transported further via hoisting units to the appropriate unloading areas. The lift systems connect all three order picking levels. The complete systems are delivered in a ready-to-use state (including the control).